$15-25 USD per hour USD / Month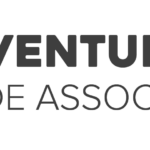 Website adventuretweets Adventure Travel trade Association (ATTA)
The world's largest network of adventure travel leaders
Currently the ATTA is seeking an individual based in Africa who can help ATTA to grow its presence in the MENA region and Africa by building a community among tourism companies that share ATTA's values and finding partners among tourism boards and other entities that have an interest in developing sustainable adventure travel in the region. If you are passionate about sustainability, have a deep understanding of the Africa travel trade market, consider yourself a skilled communicator, are fluent in English and confident in your writing skills, please apply.
Membership role and responsibilities
Members are the backbone of the ATTA and regional Community Coordinators act as advocates for their regional members, by listening to their needs, recognizing trends and patterns and communicating these to the rest of the organization. The regional Community Coordinators are the first point of contact for potential new members, while also working with existing members, building relationships, and providing education and information about member benefits to increase member satisfaction and ensure higher member renewal rates. Community Coordinators also help with regionally specific communications, events and special projects.
What you'll do
Work with the Regional Director and team to develop and grow the ATTA community in the MENA region and Africa, through research, attending events, identifying potential strategic partners and developing relationships as a representative of ATTA.
Identify the unique needs, challenges and opportunities adventure providers face in the region and communicate them with ATTA so we can better serve the community there.
Member communications: email and video calls with prospective members and existing members. This requires a thorough understanding of ATTA membership types, event types, websites and products.
Building relationships with industry colleagues, regional members, partners, and outside organizations, acting as a representative of the ATTA, conveying a professional, inclusive, positive image, and attitude
Working in our CRM to maintain accounts, run reports, renew members, etc.
Working with regional ATTA Ambassadors on networking events
Working with the VP of Community to create an inclusive, supportive, and diverse membership that creates relationships across the community in Africa and globally
Special Projects as needed
Partnership Role and Responsibilities
The Community Coordinator also serves as the account and project coordinator for assigned accounts. Accounts generally include destinations/tourism boards, industry partners, and other brands. Partnership products may include but are not limited to event sponsorships (for ATTA events), advertising packages, research projects, destination FAM trips, or multi-year contracts covering a variety of products. The Community Coordinator supports Regional/Executive Directors with research on potential opportunities and managing new leads and accounts from designing proposals to managing projects including coordinating with other teams (such as marketing, administration, registration, research, and others).
What you will do
Sales Process Support:
Develop a deep understanding of all ATTA partnership products
Work closely with assigned Executive/Regional Director and Partner Manager to manage all incoming leads for your regionally-assigned accounts
Keep detailed track of lead status and updates
Provide reminders and support to Executive/Regional Director to keep leads on the radar and moving along
Put together proposals (using Google Slides) for incoming leads for your region's assigned accounts
Draft contracts (using templates) with Regional Partner Manager to support securing partnerships
Research and explore new opportunities and leads in collaboration with the Executive/ Regional Director
Update and provide support in the various internally used tools, database and systems
Partner + Project Coordination:
The Community Coordinator will coordinate projects, and either manage the process directly or ensure a manager is assigned, including but not limited to:
Invoicing, Salesforce and Asana tracking, administrative support
Coordinating kick off calls for projects with the Regional Partner Manager and/ or Executive/Regional
Directors, inviting and support the education of the proper team
Using the partnership team's tracking tools to track all aspects of the partnership
Ensuring all aspects of the partnership agreements are delivered throughout the year in a timely manner
When assigned, communicating regularly and promptly with partners on their needs and questions
Communicating regularly and promptly with the Executive/Regional Directors AND Partnerships
Manager on status updates of the partnership
Coordinate with other team members regarding their responsibilities for certain projects and contracts in a timely manner (e.g., when marketing team, research team, etc. is needed as part of a partnership)
Tracking all deliverables and completing partnership reporting at end of contract year
Projects will vary in size from month to month and from year to year. Projects may range from quick turnaround projects such as managing a single Partner Webinar, to long-term (9 months+) projects.
Support Executive/Regional Directors and Partnerships Manager on other ad hoc projects as needed
Desired Skills/Working Conditions:
Maintain a flexible work schedule to be able to work with a global team
Self-starter who works independently, with little supervision
Notable organizational skills and ability to manage projects
Past experience in account management
Technical proficiency is required. Experience with Salesforce, Asana, Slack, and Google suite is preferred.
Experience with/understanding about the (adventure) travel market and/or companies within it
Ability to travel on occasion
Requirements
Applicant must be able to work 30 hours per week remotely
Solid writing and communication skills in English
Friendly, outgoing attitude and strong relationship skills
Compensation & Relationship Structure
Reporting Manager:? Regional Director, Middle East & Africa
Works closely with Partnerships Manager, VP of Community
Location? ?preference?: South Africa-based
30-hour per week position
Flexible work hours and a virtual work environment
$15-25 USD per hour*
*Actual compensation will be decided based on the candidate's experience, skills and cost of living adjustment based on the candidate's place of residence.
Please send a cover letter and CV/resumé to VP Community, Mira Poling Anselmi mira@adventuretravel.biz 
As an equal opportunity employer, ATTA requests that you do not include a profile picture nor an address in your application.
******
ATTA is committed to doing business in an environment of mutual respect and tolerance, treating each other and travelers with respect, professionalism, and conducting business with safety, honesty, and integrity. We're 100% committed to providing a harassment-free environment for everyone, regardless of gender identity, race, ethnicity, religion, disability, sexual orientation, physical appearance, or other facets of personal identity. We will do our best to make accommodations needed for qualified candidates.
Company Overview
Established in 1990, the Adventure Travel Trade Association is the largest global network of adventure travel leaders. Our community is made up of ~30,000 individual guides, tour operators, lodges, travel advisors, tourism boards, destination marketing and management organizations, outdoor educators, gear companies, and travel media who share a belief and commitment to sustainable and socially responsible tourism. The connections and creativity of this diverse, vibrant community come together both virtually and in person to create and deliver the solutions that propel our businesses and our communities toward a responsible, equitable, and profitable future.
For more information visit http://adventuretravel.biz/