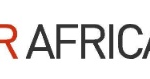 What's on offer?
Working alongside a diverse and dedicated team of professionals, you'll help to create everlasting memories for our clients as they travel amazing Africa.
Who are we?
Discover Africa Group is a team of innovative, experienced, and ambitious go-getters passionate about sharing Africa's best with travellers from all around the world.
Our company consists of Discover Africa Safaris, which specialises in bespoke luxury safari travel in Southern and East Africa, and Drive South Africa – Africa's leading online rental car comparison and booking engine.
Whether it's helping to plan an unforgettable tailor-made African safari or enabling an epic self-drive road trip, our undying mission is to showcase Africa's unique natural beauty and diverse cultures. We've been there and done that so we know exactly what it takes to experience Africa at its finest!
We pride ourselves on our excellent customer satisfaction (we're consistently rated 5 stars) and strive to deliver exceptional experiences for every traveller that entrusts us with their African adventure.
Having survived and bounced back from COVID, we are looking to expand our current team of 40 to 80 members by 2026.
Our digital marketing and development projects are run in-house with a close-knit team of permanent staff, contractors and agencies. Together, we act as a dedicated "internal agency" producing quality work for our core brands.
We're friendly, supportive, personal and professional. We understand that we're not selling a product – we're in the business of making travellers' dreams come true.
Discover Africa Group is based in the northern suburbs of Cape Town, so you may be travelling against traffic on your daily commute.
What perks can you look forward to?
A competitive salary
15 working days of annual leave on full pay during each annual leave cycle
After 2 years, earn 1 extra annual paid leave day per year – up to a max of 25 days
Paid birthday leave – because no one should work on their birthday!
Professional development opportunities
Hybrid working opportunities where the environment and role allows
Participate in company-wide recognition & reward, social activities and wellness program
A team led by actively engaged owners who encourage a caring and positive culture
Africa travel opportunities at discounted rates
Who are we looking for?
Our ideal candidate will have to deliver an exceptional level of service with meticulous attention to detail. This person needs to provide the team with the tools to arrange, manage and deliver the perfect safari to our clientbase as efficiently as possible.
Sound like the right fit for you? Read on for the detailed job description below
Responsibilities:
Loading of all supplier rates into Tourplan and/or Travelyst and ensuring they are accurate.
Loading of all supplier policies including room configurations, child policies, rates rules, etc. and that it`s maintained.
Ensuring all supplier payment policies are loaded into the reservation system and updated continually.
Loading of all supplier specials into the reservation system so that the consultants are able to quote on best applicable pricing.
Updating of any supplier changes that may happen.
Responsible for the system integrations such as WETU, Safari Portal and any other integrations that may be introduced.
Setting up and uploading of all documentation generated via the reservation system such as invoices, itineraries, vouchers, etc.
Assisting product and sales team with any rate queries or discrepancies.
Ensuring all content related to the reservation system is accurate and up to date.
Assisting with all support queries with relevant reservations systems such as Tourplan, WETU, etc.
Assisting with any ad-hoc duties required by product, technical and sales teams.
Loading and maintaining all correct mark ups across all suppliers.
Ensuring preferred suppliers are loaded and tagged as preferred suppliers with the applicable mark ups.
Ensuring all master suppliers are correct and updated if/when required.
Ensuring all VAT policies are correctly loaded per supplier.
Responsible for onboarding of new consultants onto the reservation system and assisting with training.
Requirements:
Qualifications 
Tourism Degree
Computer literate – MS Office / Google Workplace
Proficient in Tourplan and/or Travelyst
WETU knowledge would be an advantage
Experience
5+ years experience working on a tour operating system
Skills, Knowledge & Attributes
Excellent written and verbal communication skills
Superior interpersonal skills and a high level of emotional intelligence
Remain calm and professional under pressure
Strong admin and organisation skills
Capable of self-management and self-actualization
Highly flexible with ability to work in a fast-paced and dynamic environment
Diligent and a high degree of perseverance
Excellent problem solving skills
Enthusiastic, energetic and motivated
Please note: If you don't hear back from us within 30 days, you can consider your application as unsuccessful.