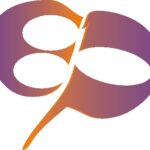 Luxury Travel Company is looking for a Global Concierge to provide a paid for bespoke service to guests travelling with the company in Africa and provide information and assist with travel support during travel. The service will include a pre-, during and post travel support ensuring guests and trade partners receive a bespoke and carefree travel experience. The in-country support service will operate seven days a week. Position is based in the Southern suburbs of Cape Town.
Experience and qualifications required:
High School Qualification, 3-year University/College Qualification advantageous
4 years Tour Operator Experience as a Travel Consultant with preference to individuals who have worked in a bed management environment or a concierge service
An in-depth knowledge of Operating Systems Advantageous (Tourplan, Maximizer, WETU)
Good destinations knowledge of South Africa, Southern and East Africa preferable
A willingness and aptitude to learn.
Duties include:
Calm and professional communication skills in order to service travel partners, direct and indirect guests
Consistent and clear communication with trade partners, direct and indirect guests, sales teams, preferred supplier partners and colleagues where required
Proactive selling of the Africa products and services ensuring the best suitable safari
Meet people and responds to a variety of situations with poise, patience, and discretion
Must have patience, tact, a cheerful disposition and enthusiasm, as well as a willingness to serve
Attend and participate in continuing educational programs and training webinars
Support and Assist other departments and offices during leave cycles.