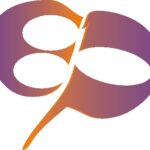 Looking for Travel Specialists for a luxury travel company. Junior and Senior positions available.
Junior – 1 to 4 years of Travel Specialist experience
Senior – 4 to 7 years of Travel Specialist experience
Duties:
Creative planning and designing of guest itineraries or out of the box planning and designing of leisure FIT tailor-made itineraries.
Managing the reservations process for bookings from quote to finalising, including invoicing and travel documents.
Consistent and clear communication with agents, sales teams, preferred supplier partners and colleagues.
Working hours early and late shift, and emergency duty, on a weekly rotational basis.
Proactive selling of products and services ensuring the best possible experience for the guests.
Skills required:
Understanding of travel industry channels
Excellent computer skills including:
o MS Office
o WETU advantageous
o Tourplan advantageous
o ESS is essential
Good understanding of terms and conditions, product knowledge, third party and product destinations. A good knowledge of South Africa, Southern and East Africa.
Calm and professional manner of servicing agents and guests
Problem-solving skills
Experiential creativity (crafting the ultimate guest experiences)
Understanding and knowledge of the different markets
Relevant understanding of business to create and formulate a strategy and make commercial decisions.