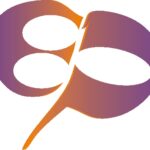 Recruiting an experienced Senior Sales and Reservations Consultant for a Destination Management Company. This is a remote position.  This role will be responsible for the end-to-end selling, consultation and booking of all products. This will include product development, itinerary building, and customer service, based on minimum standards, company philosophies, operational systems, and standard operating policies. The role requires the consultant to be the primary contact point for clients, as well as having a good understanding of new and existing products and itineraries.
Experience required:
Strong destination knowledge of South Africa, Botswana, Zimbabwe & Zambia is a must.
Strong destination knowledge of East Africa, Namibia, Mozambique & Malawi an added advantage.
Significant travel industry experience within the luxury travel market.
Previous Senior sales consultant experience essential, at least 5 years.
Experience working in Travel Studio and Wetu preferable.
Experience taking responsibility and dealing with major accounts.
Experience in executing all stages of a booking life cycle, from quoting, invoicing, to supplier confirmation and chasing payment from clients and ensuring supplier payments get actioned from the Finance department.
Experience dealing with groups and Tour series.
Reporting experience.
Fluent English language skills (written and verbal).
Requirements:
High conversion rates & reaching targets.
Quick turn-around times.
Working effectively with other departments in the business, understanding the inter-departmental flows and dependency.
Sharing duties on a 24-hour standby phone and working shifts.
Friendly, flexible and a sense of humour!
Excellent references from previous employers.
Extra information: This position is a work from home (remote) position, that requires the candidate to provide their own reliable internet connection (at their own cost) and electricity supply, even during load shedding.