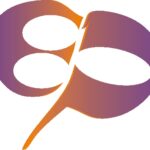 Luxury safari company has an exciting opportunity for a Direct Sales Operations Manager. This is a junior sales role for someone looking to grow within the sales team. Based in Sandton.
Experience required:
3- 4 years' experience in touring/lodge reservations
Background in B2C sales advantageous
Microsoft Outlook with strong Excel skills
Travel and Tourism Diploma or Industry experience
Knowledge of Tourplan, Maximizer, WETU, Social media platforms of Facebook, Instagram and Blogs advantageous.
Duties include:
Actively lead a team of Travel Specialists
Support the Direct Sales activities of the regional businesses
Aggressively pursue direct sales targets
Optimize Team performance through training, exposure and feedback and quality assurance
Maximising the Teams' understanding of the Commission Calculator Tool and drivers
Train and motivateTeam
Enhance, streamline, and simplify the day-to-day operations of the Team
Conduct regular one-on-one discussions with Team members
Continuous feedback and information sharing with the Group Sales Manager
Setting up of ad-hoc sales initiatives and campaigns
Assistance with the setting up of the annual Direct lndaba
Point of contact for teams' Educational Requests
Demonstrate ability to interact and cooperate with all employees
Support the team on social media platforms and motivate team to maximize opportunities on social media
Assist with recruitment, contracting, training and mentoring of new team members
Impeccable governance of team contracts
Monthly submission of direct sales reports
Ensure brand compliance of all team interactions.
Skills required:
Good understanding of terms and conditions, product knowledge, third-party destinations, general knowledge, third party and company Product destinations
Understanding of E-commerce systems
Understanding of SocialMediaPlatforms (Facebook, Twitter, Instagram, Trip Advisor)
Computer – Microsoft Office Applications (Word, Excel, PowerPoint and Outlook)
GIS, WETU, Maximizer, Tourplan and ESS
Understanding of data and analyses done Problem-solving skills
Excellent command of both spoken and written English (e.g., reporting)
Market knowledge (Understanding the markets e.g. USA/Europe)
Sales process and methodologies
Experiential creativity (Crafting experiences)
Understanding travel industry channels.
To apply please send CV to cv@executiveplacings.com