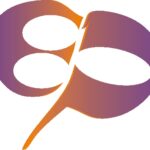 Looking for a Temp Debtors Controller from December to March, preferably from a Hospitality background.
Experience required:
Knowledge of Excel
General Accounting Principles
Experience in preparing debtors reconciliations, and resolving queries
Experience in a debtor's department in the Hospitality Industry is advantageous
Knowledge of Tourplan is advantageous.
Duties include:
Accurate allocation of payments received via the various channels available
Actively collect payments
Assist with Tourplan queries from consultants and other related parties
Review Debtors Age Analysis fortnightly and provide detailed feedback
Send invoices, account statements and payment reminders
Escalating and resolve queries in line with predetermined internal processes
Conduct monthly debtors' review
Review unallocated cash weekly
Debtors Reconciliations
Bank reconciliation
Month end processes
Ad hoc duties as needed.