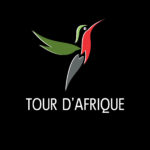 About Us:
Tour d'Afrique is firmly established as one of the leading destination management companies in Africa.
Job Description:
We are seeking a highly motivated and detail-oriented Inbound Tour Consultant to join our team. The ideal candidate should have a passion for South African travel and a strong desire to create memorable experiences for our clients. As an Inbound Tour Consultant, you will be responsible for designing and organizing customised itineraries, providing expert advice on destinations and attractions, and ensuring exceptional customer service.
Key Responsibilities:
Collaborate with clients to understand their travel preferences, interests, and budget constraints.
Create tailor-made itineraries for individuals and groups, including accommodation, transportation, activities, and guided tours.
Research and stay updated on South African destinations, attractions, accommodations, and travel trends.
Provide accurate and timely quotations to clients, ensuring transparency and clarity in pricing.
Handle client inquiries and concerns promptly and professionally, both through email and phone communication.
Coordinate with various stakeholders, including local guides, suppliers, and transportation services to ensure smooth operations during tours.
Assist with administrative tasks such as processing bookings, managing reservations, and generating invoices.
Qualifications:
Proven experience as a Tour Consultant or in a similar role within the travel industry for 2/3 years.
In-depth knowledge of South African destinations, attractions, and travel logistics.
Strong organizational skills and attention to detail.
Excellent communication and interpersonal abilities.
Proficient in Tourplan is an advantage but not essential.
Customer-oriented approach and ability to handle customer concerns professionally.
Benefits: Market related salary based on experience.