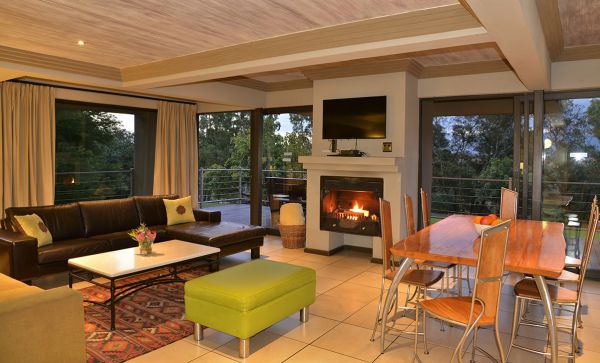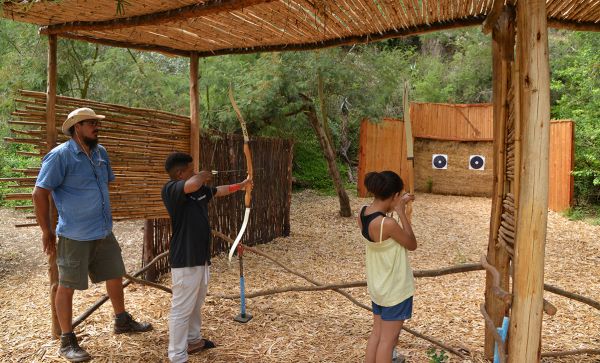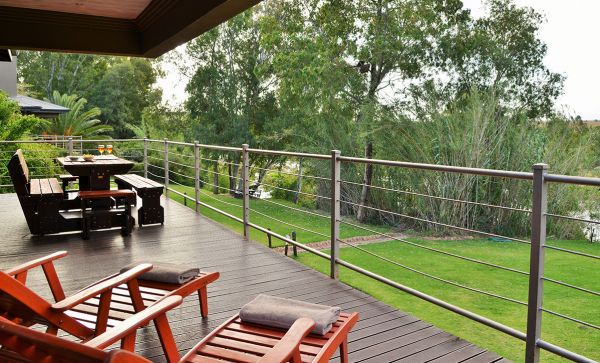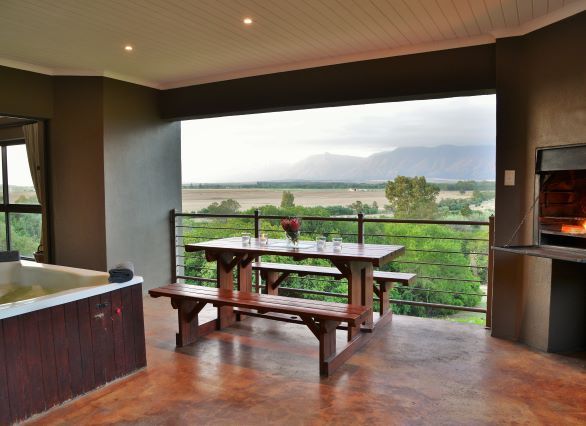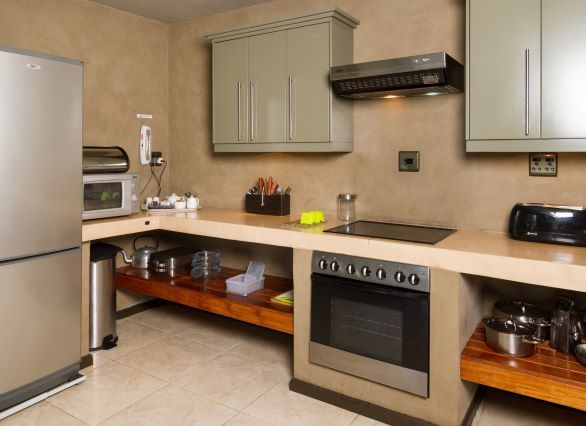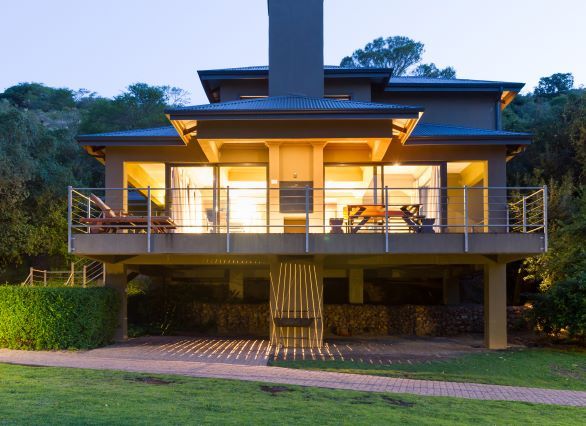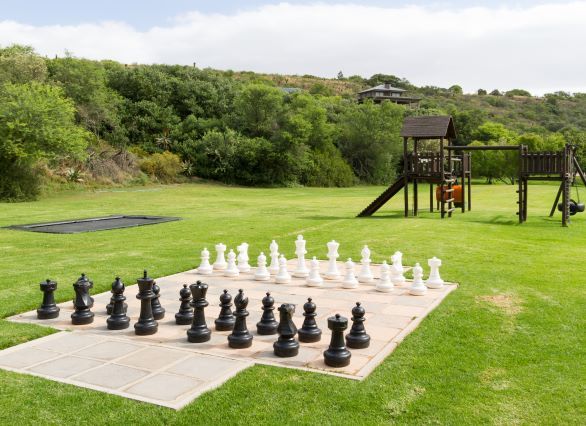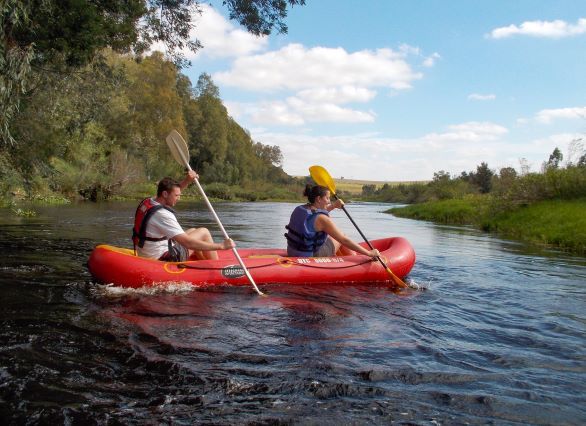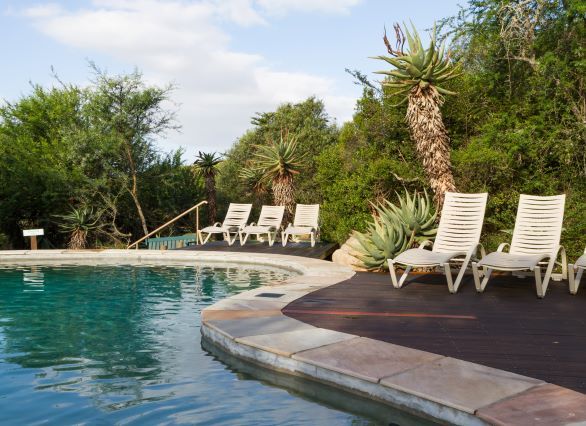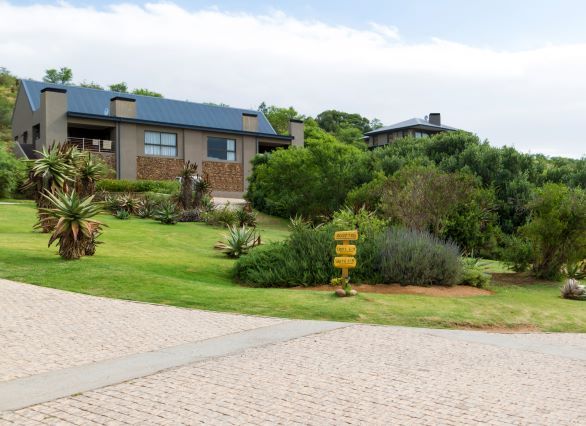 LUXURIOUS RIVERSIDE FAMILY GETAWAY
Whether you're heading to, or coming from Cape Town along the Garden Route, take time to enjoy your journey by stopping off at the most comfortable self-catering accommodation in Swellendam, Stonehill River Lodge, located right on the banks of the Breede River. Surrounded by milkwood trees and giant aloes, this idyllic setting is the perfect pit stop for families and groups of friends seeking self-catering accommodation.
With magnificent mountain views, waking up in the morning has never been easier. Think open-plan kitchens, seating areas with floorto-ceiling windows and inviting indoor fireplaces – a cosy place to cook and enjoy a glass of wine and play a game of Uno. Witness stunning sunsets from the comfort of your private verandah, braai crackling in the background and a frothing private jacuzzi ready to melt away your stress.
While staying at Stonehill, be sure to explore the charming, historic town centre, with its museums, galleries, restaurants and friendly-faced locals. Swellendam holds the distinction of being one of South Africa's oldest towns. Outdoor enthusiasts will enjoy the array of activities on offer, from hiking and biking trails, to picnics in Bontebok National Park and river rafting. They offer archery, have a labyrinth and have also started a nature walk that ends in their newly created small indigenous/medicinal nursery.
Region: Western Cape
Address: Portion 12 of Bakkelysdrift, Farm No 267, Swellendam, Western Province, South Africa, 6740
Contact: Central Reservations
Telephone: +27861010347
Distance to Airport: 214km
Number of Rooms: 11
Distance to City Centre: 22km